Successfully selling your items on marko is easy.
The better the listing, the quicker your item will sell. A great listing is simple to put together, once you know what to include. Here's a method to help you to be successful.
1. Build a trustworthy profile
Create a trustworthy seller profile with a nice and short description of who you are and what you sell. Including a profile picture of you helps to gain trust. On marko you can also link your Insta and TikTok account.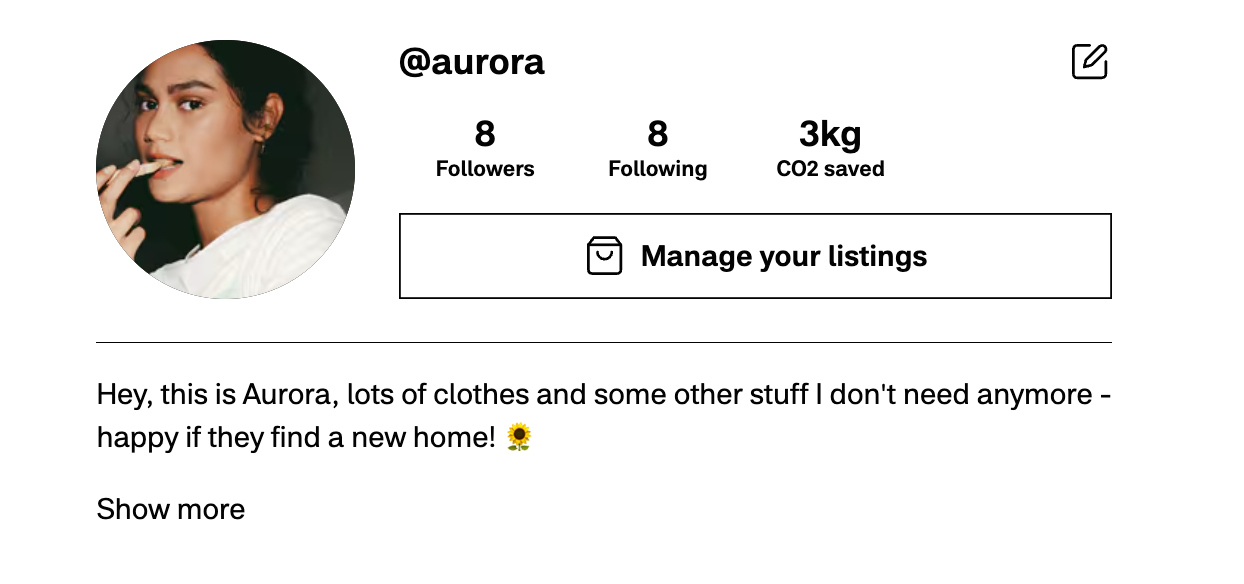 2. What items can I sell on marko?
The beautiful thing is that you can sell almost everything: fashionable clothing, accessories that scream personality, mesmerizing home décor, electronics and much more.
Whether it's almost new or stained. We believe in secondhand shopping and giving each item a second chance to live.
An important rule here: Communicate clearly in what condition the item is.
Do you think someone would love to have it? If yes, go ahead and fill out the description when you list an item.
If you need more details on what you can sell on marko, clickhere.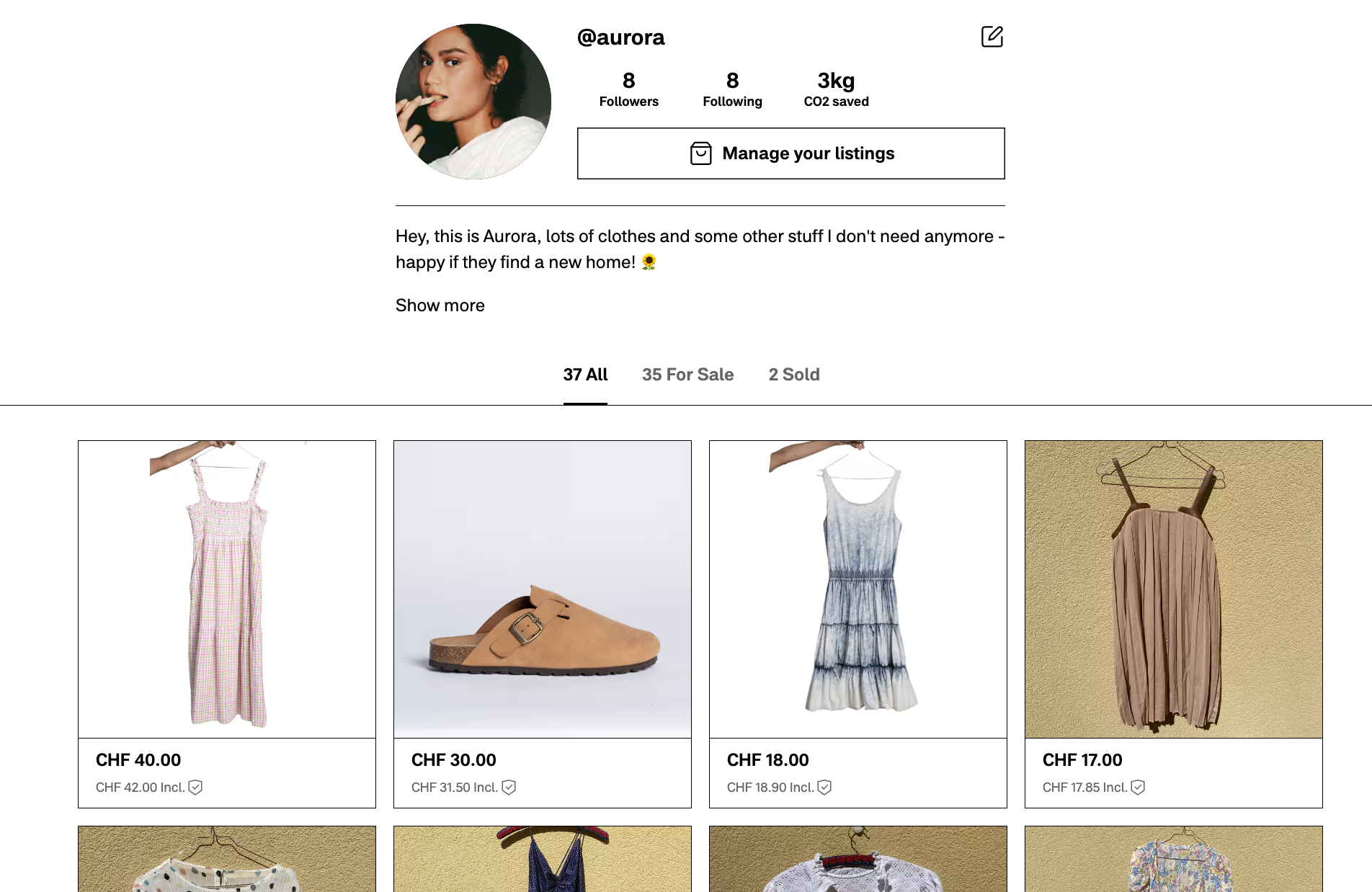 3. Make a good listing
Now it's time to list your item on marko. High-Quality Photos:
Take clear and well-lit photos of your items from various angles.
Try to take a photo of the garment label.
Use a clean, clutter-free background. If you want to edit your background virtually, use this page.
Describe the Item:
Always ask yourself what you would like to know when you're buying an item. For this reason, we advise you to fill out as many attributes as possible.
Write detailed and accurate product descriptions. Include measurements, condition, and any flaws or imperfections.
Be honest about the condition to build trust with buyers.
Optimize Titles and Keywords:
Use relevant keywords in your product titles and descriptions to improve visibility in search results.
Include brand names, model numbers, sizes, and other relevant details. A title like "beautiful sweater" is not enough.
Try these examples instead:
Black long skirt with animal print
Green maxi dress
Blue leather jacket
Red jeans shorts
Oversized white tank top
Black prada shoes (leather)
Set an accurate price
Price setting is an important point too. Ask yourself how much you would like to pay for the item you're selling. If you're not sure how much you should charge for it, look for similar listings to evaluate a competitive price.
For a more detailed list of how you can improve your listing, visit this link.
4. Keep it simple but professional
Reaching out to the buyer:
Respond quickly to questions and messages from potential buyers. You can use the commenting function.
If you sold an item, congrats to you! If the buyer chose the pickup option - you must reach out to him/her. To find where to reach out, click here.
Be polite and follow our community guidelines in all interactions.
Regarding shipping:
Always make sure that you have a tracking number.
If there is a delay reach out to your buyer.
If you're facing any other problems, we're here for you.
5. Learn and adapt
If problems arise, address them calmly.
Maintain a consistent presence on the platform by listing new items regularly.
Continuously learn from your experiences.
By following these steps and providing a positive buying experience, you'll grow your chances of success. Building a strong reputation is a key factor to building a thriving online business. Good luck!