In a world where sustainability is more than just a buzzword, the need for accessible and eco-conscious shopping experiences has never been greater. That's why we developed marko, an innovative new secondhand online marketplace, to rival any other online shop. marko isn't just a traditional online marketplace; it's redefining what secondhand shopping can be, with a youthful spirit, a convenient shop experience, and a vision to make secondhand the first choice. As we approach our launch, let's dive into the heart of what makes marko a secondhand game-changer.
From Idea to Reality - A Collective Effort
In the beginning there was just an idea—a vision that gradually evolved, taking shape through determination, creativity, and the unwavering commitment of everyone working on it. Our journey spanned over two years, in which we worked on ways to improve how Switzerland shops secondhand. Whether it was interviews to find out which features Swiss secondhand users care most about, endless discussions with experts and secondhand sellers on how to improve the way shipping could work or nights spent thinking about how we can further lower the transaction fees - the team poured their creativity, skills, and determination into every aspect of this platform.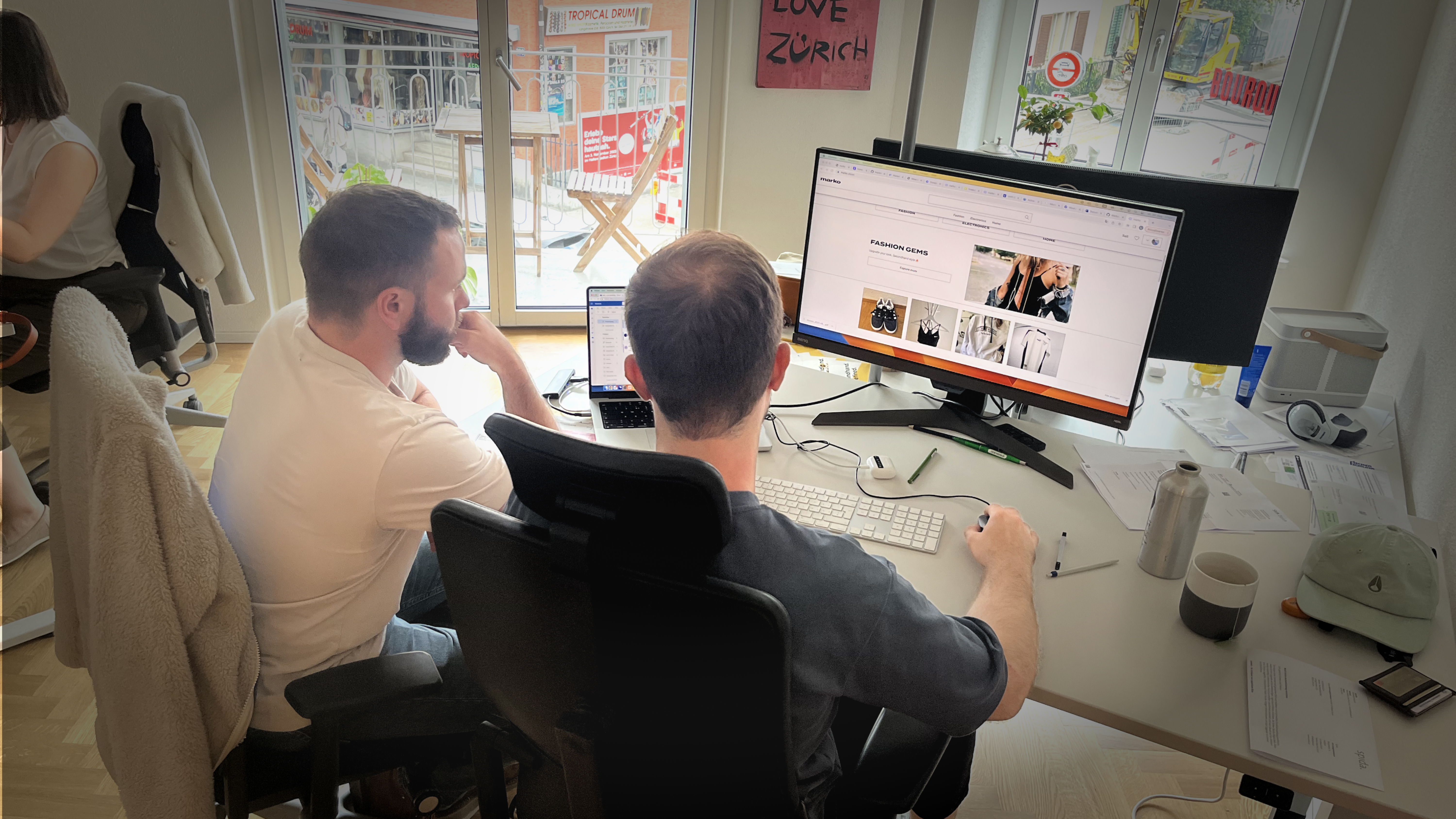 Why Switzerland needs marko
The way we search and shop secondhand in Switzerland has not really changed over the past 20 years. While the secondhand market in other countries was boosted through innovative new platforms, custom duties and the small market meant that Swiss secondhand stagnated. We want to change that - our mission is to make secondhand shopping as easy as possible for Swiss consumers. Many of the things we do have been tried and proven abroad. Other innovations have not yet been tested anywhere. But at the end, we listen to young Swiss secondhand shoppers, to develop a platform that the generation of tomorrow will love.
Easy as a Breeze: Elevating the Shopping Experience
marko isn't just another secondhand online shop; it's a seamless shopping experience, designed with the modern Swiss shopper in mind. With our user-centric approach, we've stripped away unnecessary complexities to make secondhand shopping as convenient as buying brand-new items. The simple, yet young design and intuitive interface ensure that finding your next treasure is a joy, not a chore.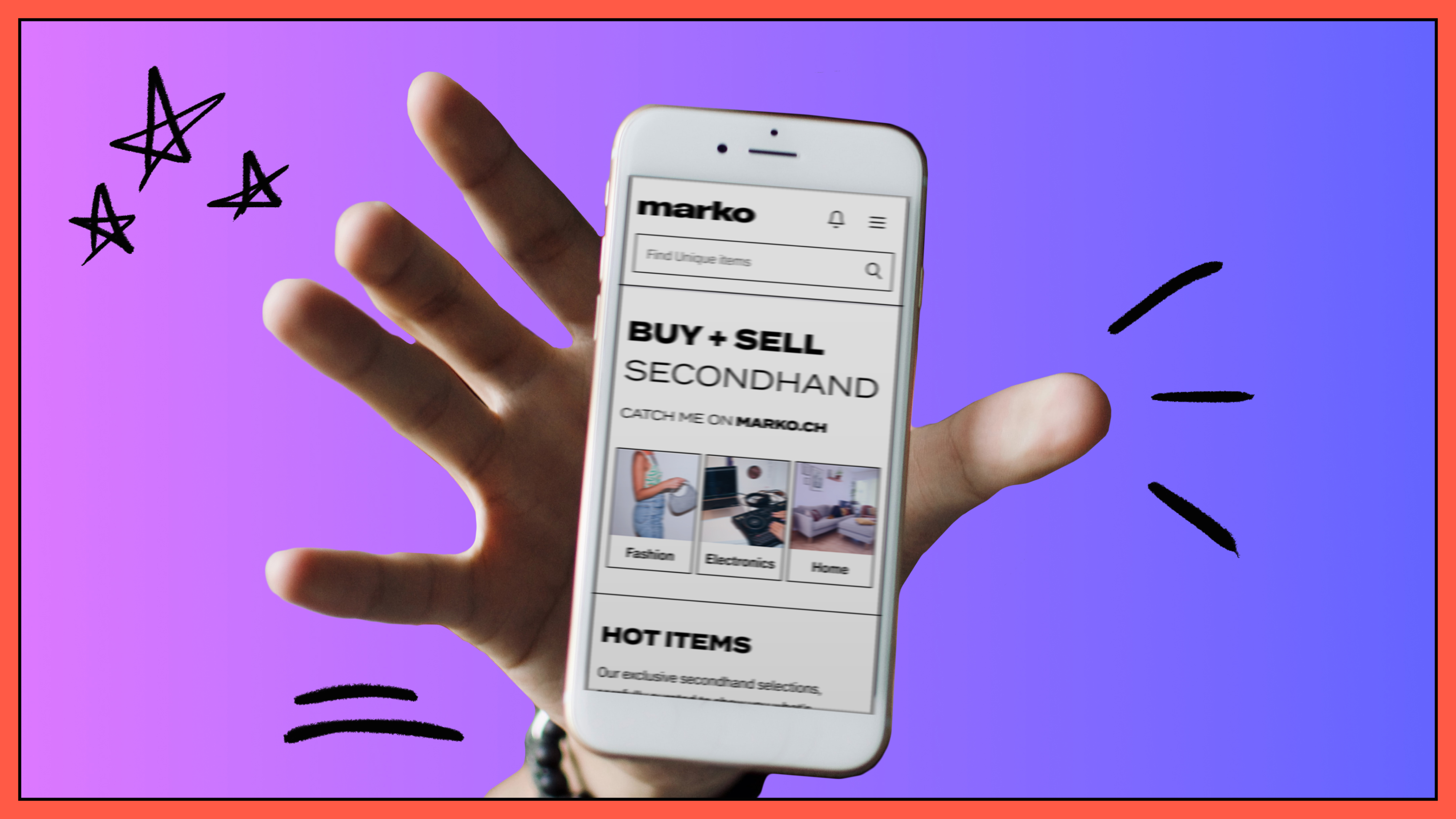 Easy Shipping: Navigating the Logistics Effortlessly
We all know the hassle of having to trek to the post office to ship items. If you sell on marko, you don't have to deal with this anymore. Through our pilot project with the Swiss Post, we eliminate this inconvenience by offering "Easy Shipping". As a seller, you can as of today enjoy the luxury of a pre-printed shipping label and a marko-tag delivered right to your doorstep. All you need to do is to simply drop your package in the mailbox, attach the marko-tag and the Post will pick it up. Everything is taken care of, it's shipping made refreshingly simple.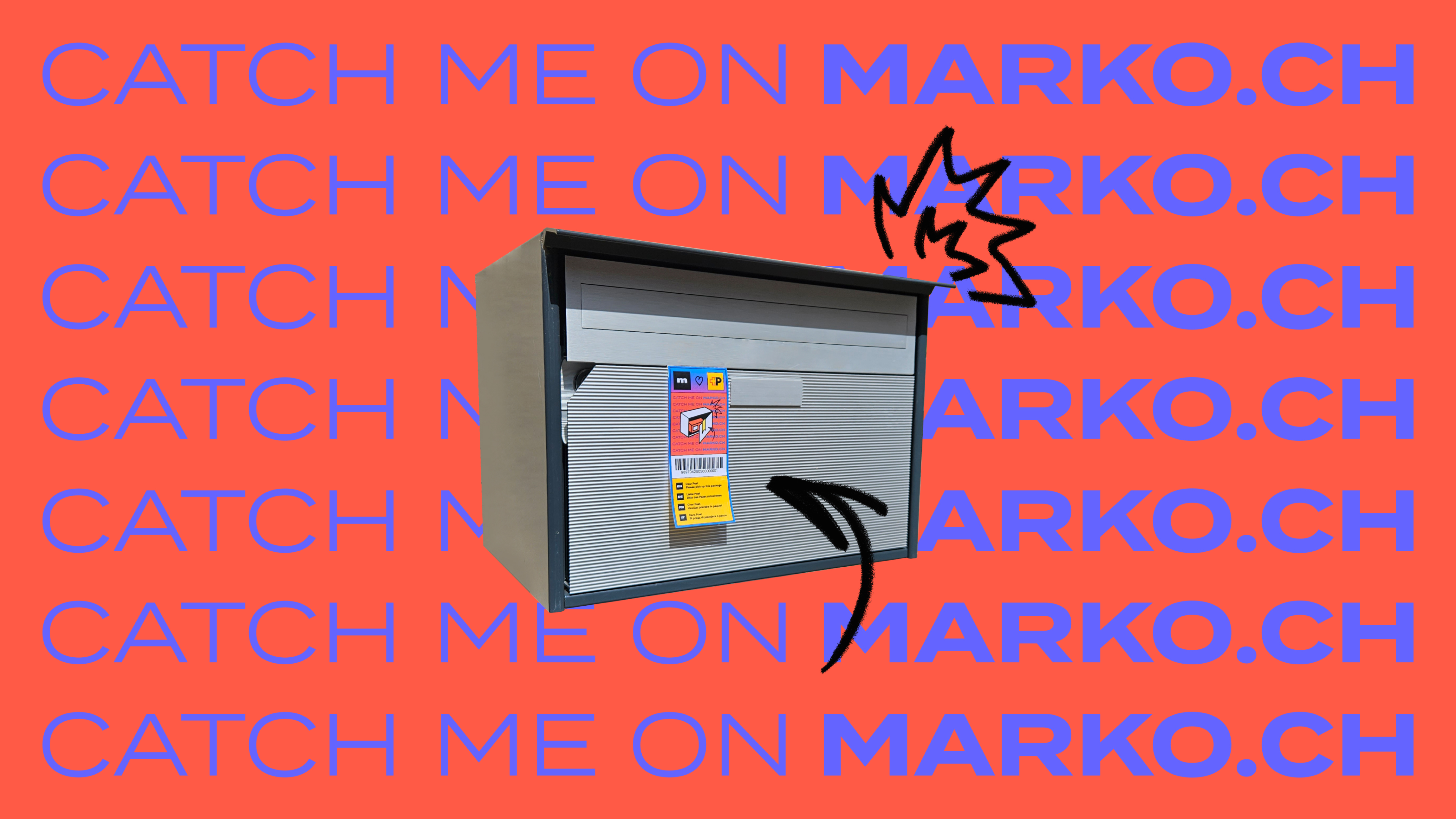 Cultivating a Community, Not Just a Marketplace
We're not yet where we want to be. In its essence, marko is a platform to buy and sell secondhand, but we're not going to stop there. We want to leverage the community-aspects of secondhand shopping - like-minded individuals who share a passion for style, conscious living and sustainability. By enabling users to follow each other, marko is fostering an inspiring space where you're not just shopping and or selling; you're connecting with others who have the same goal: Giving a new life to their pre-loved items and finding new pieces matching their individual style.
Setting Trends, One Click at a Time: marko's Vision
marko races toward the September launch and the anticipation is growing. But this is just the beginning. Behind the scenes, the whole marko team driven by our vision to make secondhand the first choice, is working tirelessly to create more than just a shopping platform. Our aspiration reaches beyond; marko seeks to be a trend hub, a community that influences and sets the style pace for Switzerland. Over the next few years, marko will continue to evolve and develop, pushing the boundaries of technology and meeting the needs and desires of the community.
Wrapping This Up
We want marko to start a shopping revolution in Switzerland. We want to offer a new and refreshing approach to secondhand shopping, a commitment to convenience and sustainability, all based on a trendsetting community. As the launch approaches, we can't wait to see how people will use and react to marko and its features. We are looking forward to many secondhand pieces finding a new home, all the community feedback and ideas on what we can improve and the future journey with the whole marko team. Let's create the future of shopping together and give secondhand the platform and community it deserves.